Welcome back to St James!
It is so good to see everyone in school again looking fresh faced, smart and ready to embrace everything our school community has to offer.
The library is shiny and clean following all the fantastic building work in school and is ready to welcome everyone in – especially our new Year 7s.
We are looking forward to plenty of library-based activities and getting lots of new books on the shelves and really making the library a great place to be again following lockdown.
Please pay us a visit …. looking forward to seeing you all soon!
Book Buzz 2021
We are delighted to announce the launch of Book Buzz 2021 this term following the success of last year's event. Run by the Book Trust, each Year 7 and Year 8 can choose a brand new book from a superb selection of 17 titles and get to keep that book for free! The books will be available to look at and select in their English lessons and delivered to school after half term. We will be encouraging pupils to write book reviews so that other pupils in school are encouraged to give them a try too.
Copies of all the books will be available in the library to borrow.

National Poetry Day
This is a nationwide event taking place on Thursday 7th October 2021.  Already plans are underway to celebrate this throughout school so watch this space!

Books of the Month – September
Every month we promote both a fiction and non-fiction book and this month we are have on offer 'The Kid who came from Outer Space' by Ross Wheldon and 'Animal Antics' by Derek Harvey.
Our fiction choice tells the story of Tammy who disappears from earth and only her twin brother Ethan knows where she is and that she is safe –  he cannot tell anyone this unless he wants to risk losing her forever.
But with his friend, Iggy and a mysterious creature called Hellyann, Ethan sets off to find his sister that will take him further than anyone has been before. A remarkable story of family, friendship and interstellar adventure.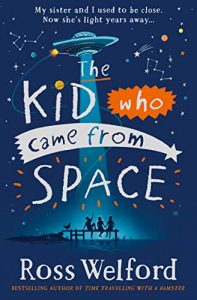 Our non-fiction choice is a fabulous book full of amazing photographs of animals doing the daftest things ! It captures the funniest, cutest and most interesting moments from the animal kingdom that children of all ages will enjoy dipping in to.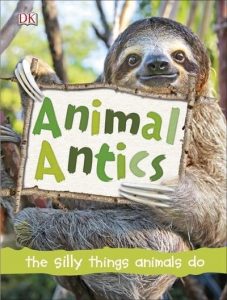 Just to remind you that the library is open everyday for all year groups and is open before form time from 8.20 a.m
Mrs Peters
Librarian