St James has an excellent relationship with the Book Trust and we always look forward to Bookbuzz in the autumn that ensures that every Year 7 pupil gets a free book to keep. They have recently recommended the following books for teenagers that you might like to check out…
The Sad Ghost Club by Lize Medding
A sad ghost wants to go to a party but his social anxiety keeps holding him back. When he meets another anxious ghost he realises that he is not alone. A charming graphic novel for older readers who may find themselves on the edges of the 'in' groups , it deals with depression, friendship and finding a kindred spirit with a heart warming ending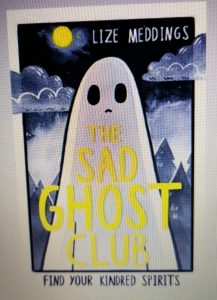 We Played With Fire by Catherine Barter
Based on a true story this chilling tale follows the lives of Kate and Maggie Fox who convince their parents that they can communicate with the dead. It all started as a bit of a joke, a hoax but then the dead started talking back to them! A deliciously spooky tale – you will want to sleep with the lights on!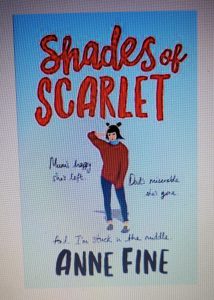 Shades of Scarlet by Anne Fine
Scarlet's parents are going through a messy divorce but no matter what Scarlet tries to do to help, she just makes things worse! A fabulously accurate and funny book for teens that many will be able to relate to.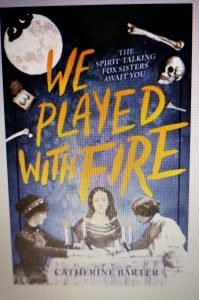 Themed Book Lists:If you are looking to give someone a book for a special occasion but are struggling for inspiration the Book Trust have themed book lists to suit every need. To find out more head to booktrust.org.uk/books-and-reading/our-recommendations/booklists