The blast of cooler air and the endless rain tells us that autumn has well and truly arrived! That is the perfect excuse to curl up with a good book …… whether it is here in the library or at home where it's cosy and warm. The library has been exceptionally busy these past few weeks with everyone enjoying what it has to offer and we have plenty of events happening before half term.
BOOKS OF THE MONTH
Nevertell by Katharine Orton
Eleven year old Lina has never seen the world beyond the prison camp until the night she escapes with her best friend, Bogdan. As the pair journey across a snowy Russian wilderness, they are chased by a sorceress and a pack of wolves. The children need every ounce of bravery and a little sorcery of their own if they are to survive.
Gloves Off by Louisa Reid
Lily is sixteen and feels utterly trapped. Bullied at school, she doesn't want to tell her parents how she feels as they have problems of their own. When things get out of hand Lily and her family must decide if she is going to remain a victim or fight back. Is this revenge or taking charge – once and for all. This local author has been nominated for the Carnegie Medal and comes highly recommended.
We are hoping to invite Louisa Reid to come to school in the near future and read from her book Gloves Off….Watch this space!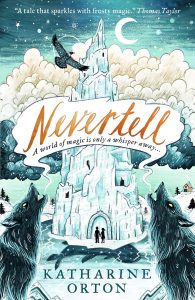 BOOKBUZZ 2021
A number of both Year 7 and Year 8 pupils have started to select their free book after watching a very informative video in class where the authors tell us all about their book and why you should choose it.  The titles of the book can be found at www.booktrust.org.uk . It is hoped that the pupils as a group will eventually choose their most favourite book and we will then write to the author and tell them the good news! I wonder if that would ensure an author visit? How fantastic would that be?
The books should arrive after the half term but all titles will be available in the library to borrow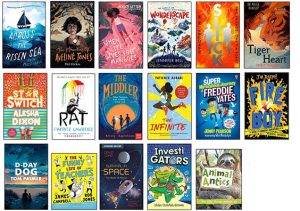 National Poetry Day 7th October 2021  
There are a number of activities happening on this day throughout school. In the library pupils will be invited to write a short poem on Autumn . ..definitely prizes on offer for the best ones! They will also be invited to guess the poem written by various teachers. Have they given away enough clues? We are also hoping to elect a Poet Laureate for the school which really would be the highest honour. As always there will be poetry books available to borrow from the library too.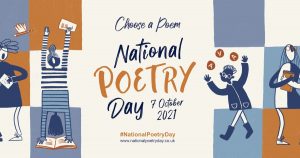 Halloween
We will be telling scary stories together in the library on Thursday 21st October at lunchtime. Given the limited space this is a ticket only event and tickets will be available from the library from Monday 18th October. Be prepared to be spooked out!  
Scary books to look out for….. ( as recommended on the website Just Imagine)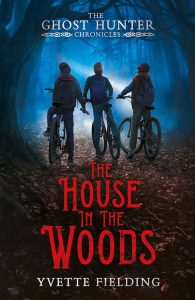 11+…….
The House in the Woods by Yvette Fielding
Coraline by Neil Garmain
A Tale Dark and Grimm by Adam Gidwitz
The Monsters of Rookhaven ( 1)
The Shadows of Rookhaven (2) both by Padraig Kenny
Dark Peak by Marcus Sedgewick
Strange Star by Emma Carroll
Lockwood and Co series by Jonathon Stroud
Goth Girl series by Chris Riddell
Uncle Montague's Tales of Terror  series by Chris Priestly
14+…….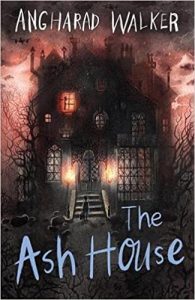 The Ash House by Angharad Walker
Ghost Bird by Lisa Fuller
Nina and the Undead by Amy McGaw
The Reckless Afterlife of Harriet Stoker by Lauren James
Hope you get a chance to enjoy some of the above!
Mrs Peters
School Librarian