We are SO pleased to be back in school and having everyone together again.
Once again the library can open its doors to pupils giving them all an opportunity to meet up with
their friends whilst enjoying everything the library has to offer.
Although we have missed the chance to celebrate many things such as World Book Day, Christmas,
Valentine's Day we promise that we will do it all next time…bigger and better than before!
WORLD BOOK DAY 2021
Unfortunately we could not celebrate World Book Day this year as we did last year – Alice in
Wonderland – but we have still received the book vouchers that entitles every pupil to a free book
from a list created specially for WBD. These will be given out at form time and can be exchanged at a
number of supermarkets or WH Smith as many bookshops are currently closed. Most retailers have
promised to extend the use by date of 28 th March so do not worry about using it in time. There are
extra vouchers available in the library and details of the books you can get.
Here are those suitable for older readers:
Skysteppers by Katherine Rundell
The River Whale by Sita Brahmachari
Skulduggery Pleasant : Apocalypse Kings by Derek Lundy
Kill Joy by Holly Jackson
Happy reading!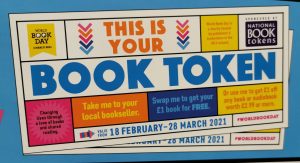 AUTHOR OF THE MONTH
Derek Landy – Skulduggery series
Derek Landy has written 13 books in the Skulduggery series and is already planning his 14 th . Because
of his fantasy theme, he is the author of choice for many of St James' pupils.
He was asked to write a shorter story specifically for World Book Day which of course you can get
free with your voucher. ' Skulduggery Pleasant : Apocalypse Kings' is described as a 'short, little
story' so if you haven't read any of his books or you fancy an easy read then this is an excellent
introduction. It is written from the point of view of a very ordinary 15 year old boy called Omen who
unwittingly releases three gods from captivity each of whom want to destroy the world! Derek Landy
was very happy to write this book and be involved with WBD as it gives many children the chance to
own a book for the first time and to turn reluctant readers into readers. Derek Landy himself admits
that he was no bright spark at school – he just could not be bothered – so he had to repeat a year in
another school, got kicked out of art school, worked on the family farm which he hated until he
finally found his passion – writing. So he, more than anyone, knows that your future isn't a straight
line – you may turn a few corners, go down some dead ends, go back on yourself but you will get
there in the end!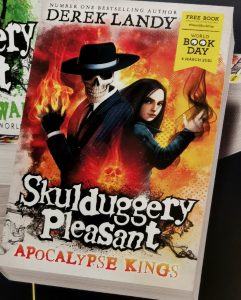 BOOKS TO LOOK OUT FOR….
The Hatmakers by Tamzin Merchant
Described as 'utterly charming' and 'wildly inventive' full of wildness, wit and heart this is a must for
Harry Potter fans.
The Boy who made Everyone Laugh by Helen Rutter
If humour is your thing then this might be worth checking out. Billy Plimpton's dream is to be a stand
up comedian and make everyone laugh but first he has to overcome his stammer. Described as
'captivating and funny' Waterstone's have chosen it as their Book of the Month. Thought provoking
and inspiring it will definitely be one to add our library shelves.
The Bridge of Souls ( Book 3) by Victoria Schwab
This author's first book City of Ghosts was a popular choice amongst Year 7 pupils when they were
gifted a book from the Book Trust in November 2020. The sequel to this was Tunnel of Bones ( book
2) and Victoria has just written a third in the series – this time set in New Orleans. A fantastic spooky
trilogy to get your teeth in to !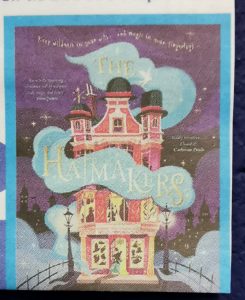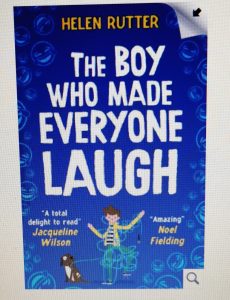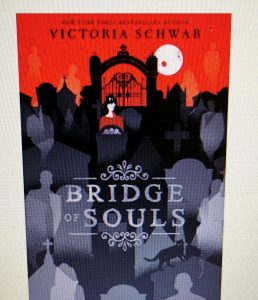 My Mum Tracy Beaker
Fans of Jacqueline Wilson's Tracy Beaker series – first published as long ago as 1991! – will be
pleased to know that there is a new programme on CBBC called My Mum Tracy Beaker with the
original actress Dani Harmer. Tracy is now grown up and a mum herself and can now be enjoyed by a
new generation of fans. We have plenty of Jacqueline Wilson books in the library for you to enjoy so
come and have a look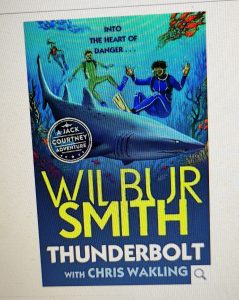 Calling Alex Rider fans!
If you enjoy the Alex Rider books you will love this new series Jack Courtney Adventures. Written by
the long established writer Wilbur Smith with Chris Wakling, the epic adventures begin with
'Cloudburst' set in the Congo followed by 'Thunderbolt ' set in Zanzibar with Jack Courtney at the
centre of all the action. It has been described as 'fast paced powerful storytelling'. Be prepared for
twists and turns and inspirational characters. Sounds fantastic!
INTERNATIONAL WOMENS DAY 8 TH MARCH 2021
Many of us are familiar with Michelle Obama the former First Lady of the United States. Her
autobiography 'Becoming' has been a huge success and now a new edition specifically for younger
readers is to be published soon.
Ms Obama said she wrote the book to show how much she had achieved regardless of being Barack
Obama's wife and on International Women's Day it is fitting that we acknowledge inspiring women
like Michelle Obama all around the world who have contributed positively to society no matter how
big or small that may be.