Book Review:
Costa Children's Book Award 2020
Voyage of the Sparrow Hawk by Natasha Farrant
Described as a 'rollicking period adventure' this book tells the story of two children, Ben and Lottie and their teacher, Clara, who all set off in a long boat from England to France in the aftermath of WW1
Escaping from the threats of boarding school and an orphanage they are chased by the authorities as they search for a brother missing in action and a missing fiancé.
A beautifully poignant book filled with adventure, bravery, love, friendships, hope… And some dogs!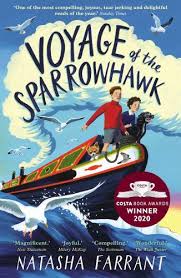 Recommended Read:
Waterstones have recommended 'Me, My Dad and the end of the Rainbow' by Benjamin Dean as their book of the month for February.
It has been described as a 'joyous depiction of love, difference and the power of family.
It tells the story of Archie Allbright who, following his parents separation, wants to make things right again no matter the cost and no matter what obstacles get in his way.
The author said that he started writing the book in 2020 at a time when everything seemed bleak and dark. He believed that this story could bring 'an explosion of colour into people's lives, a book that could make people smile'
A positive, upbeat story for younger readers
The Book Trust
The Book Trust is a brilliant organisation with a fabulous website that you can access to see interesting articles, book reviews and ideas. The Year 7s were gifted a book of their choice last year before we finished for Christmas but lockdown 3 means we haven't had a chance to come together to review all the different titles and swap books with students. However in the meantime as a family you can now access their 'Hometime Hub'. There is plenty for everyone including younger family members – free online books and videos, games, prizes, quizzes, drawing your favourite characters…
Definitely worth dipping in to when the National curriculum has you tearing your hair out!
Reading is Magic Festival
As actual book festivals cannot happen at the moment, the next best thing is a virtual festival – of course! Last year the Bath Children's Festival teamed up with book festivals around the world creating the Reading is Magic Festival.
This is a fantastic opportunity to watch videos and listen to podcasts by some top authors such as Cressida Cowell, Chris Riddell, Robin Stevens and Jason Reynolds.
Topics covered are creativity, protecting the planet and the importance of seeing ourselves reflected in books. The event is being hosted by CBBC and presented by Karim Zeroual.
You can join the event by heading to 
www.readingismagicfestival.com
 /2020 and join as a member. Input FREEMAGICPRESS and you get free access until the end of lockdown.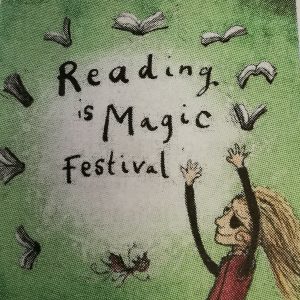 Book Reviews
Have you been enjoying lots of books during lockdown? Do you want to share that joy with other readers? First News – a newspaper that we subscribe to at St James – is looking for book reviewers and invite you all to submit your reviews to them.
They need about 100 words complete with author, title and a photo of yourself holding the book ( please get your parents permission).
It would be fantastic to see someone from St James there on the page telling others about a great read so why don't you give it a go ?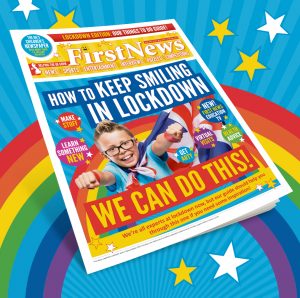 Julia Donaldson and The Gruffalo and Friends
No matter what age you are, you cannot fail to be charmed by the animated versions of Julia Donaldson's characters from The Gruffalo and No Room on the Broom. Along with the illustrator Alex Scheffler they have just released another set of covid related pictures and rhymes from their books following the success of the first set. They are hoping that it will cheer up all those that are homebound in the current lockdown. You can check them out by typing in into any search engine but in the meantime we have put a few on here for you to look at . Enjoy!